While Blog Hopping today, I ran across a fun post. Lori @ Lori's Reading Corner shared a great feature on the Staples website called "What Speed Do You Read?"
I read at 291 words per minute - 16% higher than the national average. I of course was trying to read as fast as I could, not at a comfortable pace like I would if I were reading a good book. Although, I was impressed that I did answer all 3 of the comprehension questions at the end correctly. According to them, if I read at that pace when reading War and Peace, I could read it in 33 hours and 38 minutes. I could not imagine.
Are you interested in finding out your reading speed? You know you want to, it's fun!!!!!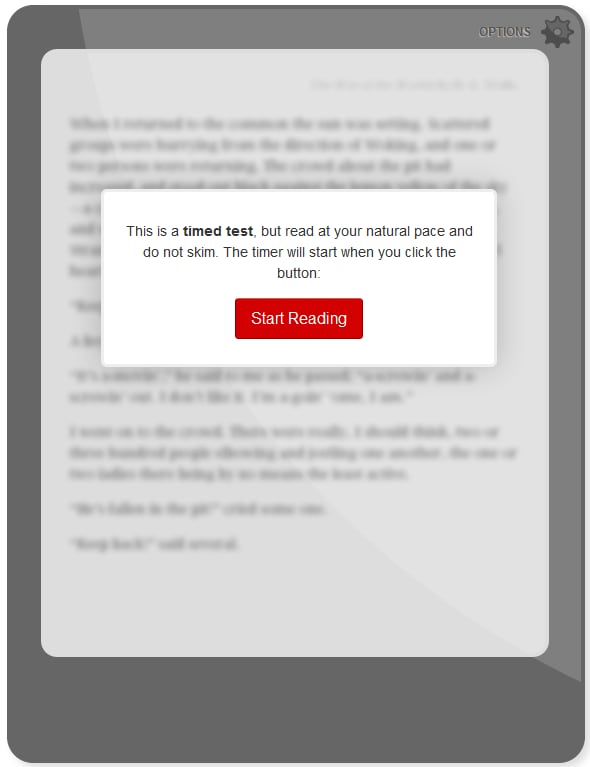 Source: Staples eReader Department