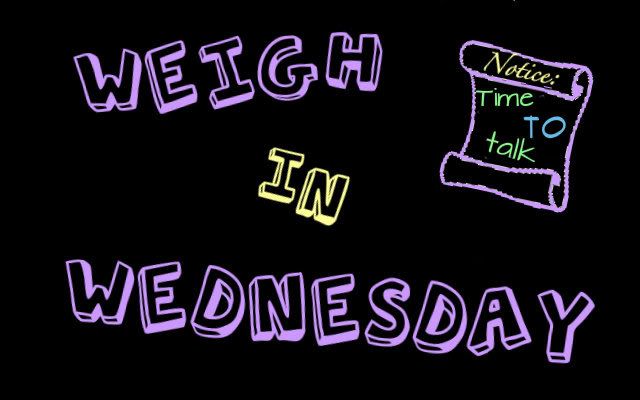 Meme hosted by Lauren @ Epilogue Reviews
Today's Question:
Reading one book at a time vs. Reading multiple books at a time
My Answer:
OK, I guess this answer is not going to providing an example of where I practice what I (preach) prefer!!!
I do prefer to read one book at a time. It is by far more relaxing and I often feel that I get more out of the individual book. But, as I said, I do not always practice this!!! I have found myself picking up a few books at a time, and for various reasons.
Sometimes I will read a second or third book at a time because I am wanting to read it prior to watching a movie - and I don't want to put the other one aside while I do so. Or, I just might be so excited to read the other books, that I find myself flipping back and forth. And then there is always the honest reason - I just have to go back and forth so that I can deal with my attention issues! - And I must point out here, that the attention issues do not speak anything to the quality of the book - it is all me!!!
Now, since I have started this book blog and reviewing books, I have found that I am reading multiple books at a time because I want to make sure that I meet my time-lines as well as just being able to post enough reviews to keep my blog active. I do take time to read only one book sometimes, though. And, I have found that I have been doing this more when I want to relax - like right now since my summer vacation has started!!!!
I know many people say that they would get things all mixed up between multiple books. I have never had that issue. Most times, when I read multiple book, they are not of similar genres. I tend to plan it this way so that there is no chance of confusion. Sometimes, I even go so far as making sure that one is an e-book and one is a real book. You might think this is odd, but because of my visual memory, I am able to connect the content with the book type in my mind!! But that is just me!!
So, how do you weigh in? Do you read only one book at a time, or do you keep more than one going? I'd love to know!!